#29 2019-10-06 14:04:32

Beautiful Bird!

Gary
#28 2019-09-15 15:28:35

`Church in Siberia

Gary
#27 2019-09-06 12:48:40

Chad
#26 2019-08-29 08:31:35

The Tree of Life

Gary
#25 2019-07-23 16:03:48

Reading a book on the early life of Jesus and came accross this picture of the death of Joseph with Jesus and Mary at his side.

Gary
#24 2019-07-08 19:31:00

As lambs of God we should be afraid of nothing.

Gary
#23 2019-07-05 11:31:17

O Grave, Where is Thy Victory? By Jan Toorop, ca. 1894. Toorop was a Symbolist artist, heavily influenced by Art Nouveau. Here, he depicts numerous evil people or beings on the right—perhaps representing resentment, envy, jealousy, hate, love and conflict—seeking to entangle a dying man in the roots of the Tree of Life, but angels tear the roots away.

Gary
#22 2019-06-24 10:55:51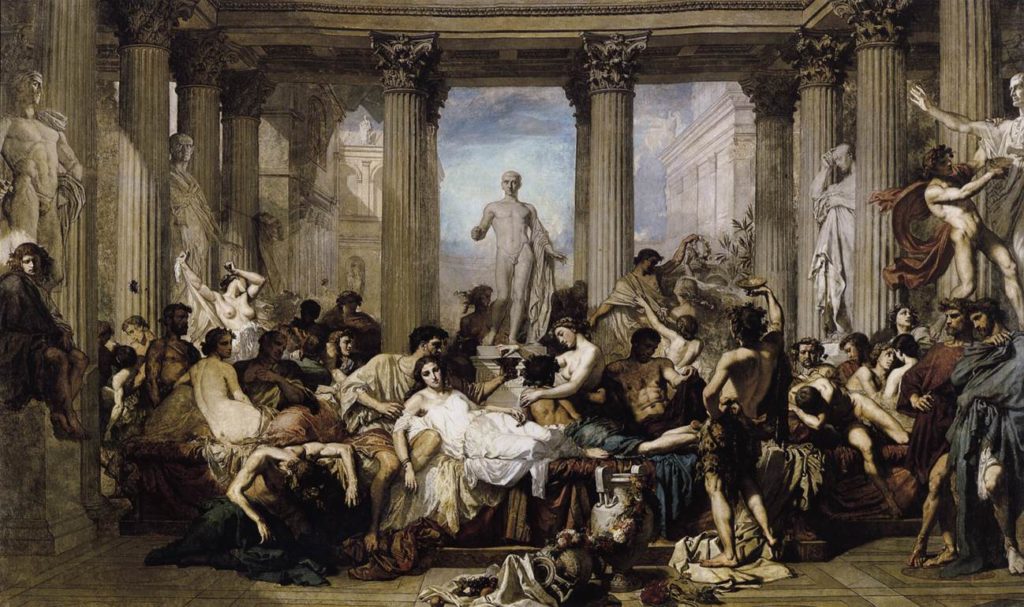 Romans of the Decadence

Chad
#21 2019-06-23 15:07:00

Of course, Salvador Dali--1954 Bought his book of paintings in the 60's, mind altering.

Gary
#20 2019-06-19 22:08:54

We all would like to think that we would be that kind. I am sure we have all walked by a homeless person, no different?

Gary
#19 2019-06-17 09:17:13


The picture below says to me, enjoy the moment for we know not what comes next!

Gary
#18 2019-06-14 09:18:21

Gary
#17 2019-06-11 09:07:02


Don't know why but I find the baptism of Jesus emotional?

Gary
#16 2019-06-09 12:49:14

#15 2019-06-05 11:14:42

This is probably the image of Jesus we grew up with. To me the picture says it all.

Gary
#14 2019-05-31 14:54:11


If that figure of 130 million is used that would translate into just over 9% of the total population of China. That is about the same percentage as German-speaking people in Canada. Do you think we should start taking German lessons? ;-)

There are billions of Christians. It is the largest religious group in the world by far. It doesn't matter how many there are of us, but It very much matters how we conduct ourselves as Christians that will determine the level of the positive influence we can have on the World.

Wouldn't you agree?

Chad
#13 2019-05-23 07:46:14

Interesting

Gary
#12 2019-05-19 10:23:29


https://www.weforum.org/agenda/2016/12/your-kitchen-and-the-planet-the-impact-of-our-food-on-the-environment
Lou
#11 2019-05-16 23:39:00


#833 2019-05-16 17:18:08

I suppose there is no way to comment on pictures posted on the pictures site. Gary's most recent picture depicting the parable of the lost sheep by Alfred Soord I think is interesting in a number of ways. It is done in a romantic style we don't get Jesus' expression but we do get the expressive face of the bowing lamb and the menacing looks of the nearby vultures obviously waiting for the lamb's demise. I think that the halo around Christ's head was a little much but it may have been the style for church paintings at the time just around the end of the 1800s.

Gary said that the picture paints a thousand words. A picture may be worth a thousand words but we get the point. If we just used our imaginations just a bit we could come up with 100 different scenarios depicting the same parable.

Chad
#10 2019-05-15 19:00:30

Picture paints a thousand words!

Gary
#9 2019-05-12 15:55:36

This also probably could have come out of Revelation.

Gary
#8 2019-05-06 07:30:38


Job 1:21 by Jason Edmond Beaird, ca. 2011.
"Naked I came from my mother's womb, and naked I shall return.
The Lord gave and the Lord hath taken away.
Blessed be the name of the Lord." So true, nothing comes to us except by the Lord's grace. g.
Gary
#7 2019-05-01 12:08:37

Gary
#6 2019-04-26 08:00:47

he put on some clothes, for he was naked, and jumped into the sea....Jesus came and took the bread and gave it to them, and did the same with the fish. This was now the third time that Jesus appeared to the disciples after he was raised from the dead.

Lou
#5 2019-04-20 07:59:06


Lou
#4 2019-04-19 15:43:52

Gary
#3 2019-04-19 11:25:01

Chad
#2 2019-04-19 04:07:29

Lou
#1 2019-04-18 21:31:58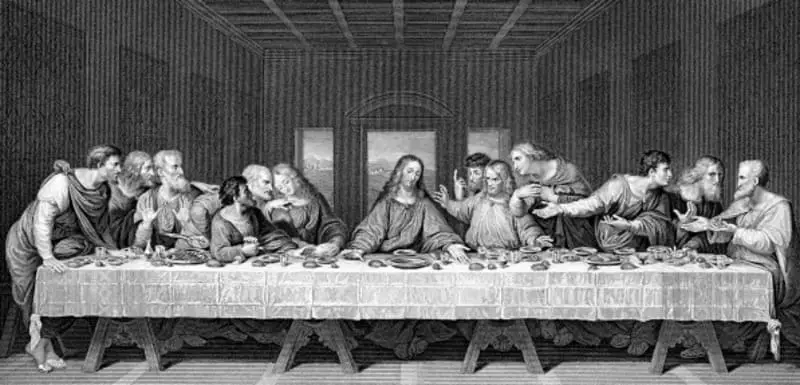 Lou